Sex toys for virgins are a fantastic choice if you are curious to experience and explore your sexuality, but at the same time, you want to keep yourself for that special somebody!
One's sexual preferences and desires can be expressed through various thoughts, feelings, and behaviors, making sexuality a complex and multidimensional component of the human experience. The process of discovering oneself and one's sexuality is an important aspect of everybody's life.
As everyone's desires and experiences are different and valid, there is no "right" or "wrong" way to experience one's sexuality. Others may not feel any sexual attraction at all, while others may have a tremendous sense of attraction. While some people might want to concentrate on a single committed relationship, others could be more interested in trying out a range of sexual encounters and partners.
Numerous tools are available to guide you through exploring your sexuality if you're interested. Think about consulting dependable websites, sex educators, or medical specialists as sources of information. Discussing your experiences and emotions with dependable friends or partners and approaching the process with an open and inquiring perspective might also be beneficial.
Nevertheless, if you are at a young age and are curious to explore your own sexuality and feel empowered, in this article, we will discuss the "gadgets" available to help you in the process.
Sex toys for virgins – first time to use them?
As surprising as it may seem to be, studies show that women prefer the use of external sex toys in order to reach an orgasm. Also, along with a good orgasm, endorphins are released, and that puts you in a relaxed and happy state.
If you have never experienced a vibrator before, then for the first time it would be a good choice to choose something small that you'll be comfortable with.
It is suggested that first-timers use a clitorial stimulator before moving on to a G-spot vibrator. According to sexologist Andrea Tan, who receives research support from Womanizer's International Advisory Board, "Usually what I propose is an external vibrator mainly because it feels less obtrusive."
Another way to start using a sex toy if you are a virgin is by keeping your underwear on and trying the vibrator on the outside, just to get the feel of it.
In order to avoid pain and to stop the buildup to an orgasm, Tan recommends persons who have never used clitoral toys to "use the toy around the outer labia and not place the device directly on the top of the clitoris."
Sex toys for virgins – what are the best options?
To help you explore your sexuality and at the same time keep your virginity intact, here is a list of sex toys that virgins can use without any guilt or shame:
Clitoral stimulator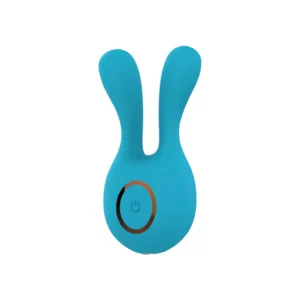 As discussed previously, a clitoral stimulator is one of the best and gentlest options for pleasuring yourself without the fear of popping your cherry!
A toy such as Little Rabbit Massager is ideal for any first-timer. Its gentle vibrations offer a relaxing and stimulating massage, and you can use it on any part of your body, from your chest, abdomen, and clitoris, to the back of your thighs. Basically, any erogenous zones on your body can be stimulated with the help of this adorable and user-friendly sex toy.
It is also waterproof, making it the perfect toy to take with you while you're in the bath or showering, and you will experience the most relaxing moments of your life!
If you are unsure of how to use it, you can try to test the several vibration modes and pulses on the back of your wrist first, and if this feels comfortable, you can move on to other erogenous parts of your body.
Suction massager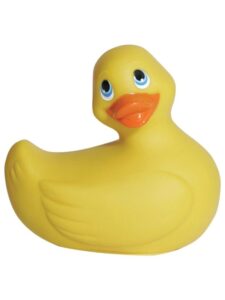 After you've experienced the vibrating clitoral stimulator, you can next move on to a suction massager. This is another good option for a sex toy for virgins, as it stimulates the clitoris, offering maximum pleasure.
The Cute and Vibrating Duckling Toy has both the functions of suction and vibrations. The bottom section vibrates, while the top contains a suction system. They do not work simultaneously; when one starts working, the other stops, and vice versa. There are three suction frequencies with twelve vibration frequencies.
This innovative arousal toy creates a soft seal around your clitoris and delivers rhythmic vibrating pulses and sucking motions in various patterns and intensities.
The vibrating toy has a versatile external vibe designed for exploring your pleasure POV, with a medium-soft bulb clit-stimulating ridge sucking modes and a bigger vibrating bulb for a G-spot vibe for stimulation inside and out.
Clitoral stimulation with licking mode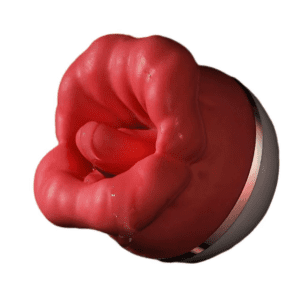 Another sex toy suitable for virgins is one that stimulates the clitoris through a "licking" function, such as the Vibrating Sexy Lips. The toy comes in the shape of sexy lips and a mouth with a tongue that vibrates separately and simultaneously. The tongue will take you to reach erogenous zones for maximum pleasure.
Vibrating Sexy Lips has three sucking modes and five licking modes frequency vibration. It is also waterproof, so you can enjoy it without any problem while you are taking a relaxing bath.
To conclude, it is good to know that there are sex toys for virgins that can help them reach their desires while still keeping their virginity for that special moment. Sexuality is an important part of our lives, which is why Lumier.us encourages women to explore more with the help of our remarkable selection of sex toys.
Our motto is Relax like never before, and that is what we wish for all our clients!