There's an exciting world that lies beyond the veil of everyday life: a world where power dynamics shift, pain meets pleasure, and one can explore the depths of their desires. This world is known as BDSM – an umbrella term for an array of erotic practices that revolve around dominance, submission, role-playing, and more.
We wrote on the subject many times and said that BDSM was an erotic practice embraced by partners or communities. If you are at your first BDSM play, you might be interested in our advice for your first BDSM experience. If you are more experienced, you might be interested in BDSM gifts to buy and use with your partner.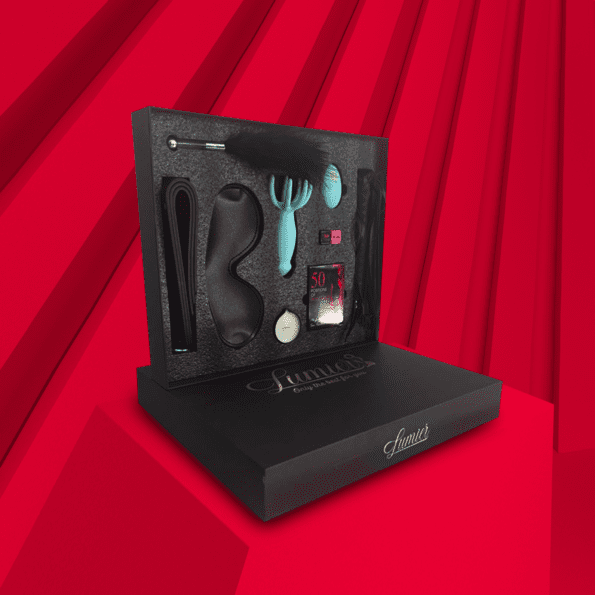 However, as thrilling as it may be to delve into this extraordinary realm, safety should always be your top priority. Two of the guiding principles of BDSM are that it should always be Safe and Sane. In other words, there should always be a consciousness of risk and an emphasis on mental well-being. Let's discuss how to keep BDSM play as safe as possible, emphasizing understanding and mitigating potential risks.
Consent and Communication
These are the cornerstones of every BDSM interaction. For example, imagine you and your partner are about to engage in a light bondage scene. You've both agreed to it and are excited about the prospect. However, midway through the scene, your partner starts to feel uncomfortable. Having a clear line of communication in which your partner feels confident saying, "I need a break," or using a safe word, such as "red," should be enough for the partner to stop. 
Disregarding your partner's discomfort constitutes a breach of consent and risks their emotional well-being. Consent in BDSM is all it needs for both partners to enjoy the whole experience. 
Safety in BDSM Practices – Understanding the Tools of the Trade
BDSM play can involve a range of props and tools, from ropes and cuffs to paddles and floggers. Before using any of these, it's essential to understand their correct usage and potential risks.
For instance, let's consider rope play, an element of bondage. You could accidentally harm your partner without proper knowledge of knots, pressure points, and circulation. 
Too tight knots can cut off circulation while tying around the neck or other sensitive areas can be very dangerous. Therefore, before engaging in rope play, take the time to learn from reputable sources or experienced practitioners.
Safewords in BDSM practices
As we alluded to earlier, safewords are essential. They act like an emergency stop button in the middle of a scene. The "traffic light" system is a popular method, where "green" means everything is fine, "yellow" asks for slowing down, and "red" signifies that the play needs to stop immediately.
Safewords are meant to communicate to the partner what otherwise could be confused as role-play. When words like "it hurts!" can be part of a role-play, words like "red" are meant to stop everything. 
The Importance of Aftercare in BDSM
Imagine a particularly intense scene where one partner (the submissive) has been whipped. Their skin might be slightly reddened, their endorphins high, and their mind in a different space often referred to as 'subspace'. It's a powerful experience, but it's also crucial to help them return to their usual headspace gently and safely.
Aftercare is this process. It might involve applying a soothing lotion to the whipped skin, wrapping the submissive in a warm blanket, or holding them close and reassuring them that they're safe and cared for. It's a crucial step that helps mitigate emotional risks like 'subdrop', a sudden drop in mood that can occur after intense scenes.
Education is Crucial
Knowing about the potential risks of a particular scene doesn't mean you should avoid it entirely. It means you're more equipped to make it as safe as possible. Knowledge is power; in this case, it's the power to protect yourself and your partner.
The BDSM world is exciting, colourful, and thrilling. But it should also be safe. Risks are part of the thrill, but understanding and mitigating those risks is crucial to the journey. It's about ensuring the thrill doesn't transform into actual harm. Safety in BDSM practices is crucial in all circumstances.