Ladies, let's have an honest conversation about dildos. We've all heard of them at some point, but many of us may not truly understand what they are or how they work. Whether you're a first-timer or a seasoned pro, understanding what a dildo is and how it can enhance your pleasure can be empowering. In this ultimate guide, we will dive deep into the world of dildos, covering everything from what they are to how to choose the right one for you. So, grab a cup of tea and get ready to learn everything you need to know about dildos!
How is a dildo different from a vibrator?
Hey, there, ladies! So, you might be wondering about the difference between a dildo and a vibrator. Well, let me break it down for you.
A dildo is a phallic-shaped sex toy or object usually made of silicone or another body-safe material. It is designed to be used for penetration, whether that's vaginal or anal. Dildos come in various shapes and sizes, from realistic to abstract to double-ended.
On the other hand, a vibrator is a sex toy that is designed to provide stimulation through vibrations. Vibrators come in various shapes and sizes, but they all have one thing in common: vibrating. Some vibrators are designed for internal use, like a G-spot vibrator or a rabbit vibrator, while others are designed for external use, like a bullet vibrator or a wand vibrator.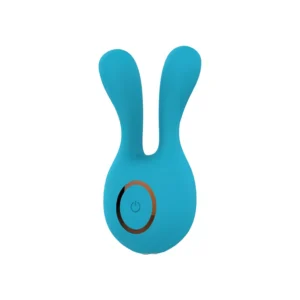 So, in short, the main difference between a dildo and a vibrator is that a dildo is designed for penetration, while a vibrator is designed for stimulation through vibrations. Of course, some toys combine both functions, like a vibrating dildo, with a thrusting function, like a pulsator, so it's up to you to decide what toy you want to try.
If you're a first-timer, we recommend starting with a vibrator, which is more beginner-friendly and easier to use, as you might not want to penetrate yet. But ultimately, the choice is yours! Remember always to use plenty of lube and clean your toys properly before and after use. Happy exploring!
What materials are dildos typically made from?
Dildos can be made from various materials with unique feel and properties. Here are some of the most common materials you'll come across:
Silicone: This is a popular material for dildos because it's soft, flexible, and easy to clean. It's also non-porous, so that it won't absorb bacteria or odours.
Glass: Glass dildos are visually appealing and can be heated or cooled to add different sensations. They're also non-porous and easy to clean.
Metal: Metal dildos are heavy and can provide a unique sense of pressure during use. They're also non-porous and easy to clean.
Plastic: Plastic dildos are affordable and come in various shapes and sizes. However, they're porous and can be difficult to clean thoroughly.
Jelly: Jelly dildos are soft, pliable, and porous and can harbour bacteria. We recommend using a condom over jelly dildos to keep them clean.
Overall, it's essential to choose a dildo made from a non-porous material that's easy to clean—using a water-based lubricant's also a good idea to enhance your pleasure and make the experience more comfortable.
What is a dildo used for?
Hey there! If you're new to adult toys, you may wonder what a dildo is and what it's used for. Simply put, a dildo is a sex toy designed to be inserted into the vagina or anus for sexual pleasure.
Dildos come in all shapes, sizes, and materials and are often made from silicone, rubber, or glass. Some are even designed to vibrate, adding an extra dimension to your pleasure.
So, what can you use a dildo for? Well, the possibilities are endless! You can use it to explore your body and discover what feels good, or you can use it with a partner to add some spice to your sex life. Some people even use dildos for masturbation or as a tool for orgasm training.
But remember, using a dildo is a personal choice, and it's essential to use it safely. Clean your dildo before and after use, and use plenty of lubricants to prevent discomfort or injury.
Overall, dildos can be a fun and exciting addition to your sexual repertoire, but do your research and choose the right one. Happy exploring!
What shapes and sizes do dildos come in?
You might be curious about their different shapes and sizes as a first-timer. The good news is that dildos come in various shapes and sizes to suit different preferences and needs, for beginners or advanced.
Firstly, let's talk about sizes. Dildos can range from small and discreet to large and intimidating. If you're a beginner, starting with a smaller size is best to get comfortable with the sensation. You can gradually work up to larger sizes as you become more experienced. Or, you might just wanna try with a penis-like vibrator.
When it comes to shapes, there are all sorts of options. Some dildos are straight and smooth, while others have curved or textured surfaces to provide added stimulation. Some dildos have bulbous heads or pronounced veins for a more realistic feel.
If you're looking for something with a specific purpose, there are also specialized dildos available. For example, G-spot dildos have a curved shape that targets the G-spot for maximum pleasure. Similarly, anal dildos are designed with a flared base to prevent them from getting stuck in the rectum.
Overall, when it comes to choosing a dildo, it's essential to consider your preferences and needs. Don't be afraid to experiment with different shapes and sizes until you find one that works. And remember, communication is key – if you're using a dildo with a partner, talk about what you both like and what feels good. Happy exploring!
Are there any health benefits associated with using a dildo?
Yes, there are a variety of health benefits associated with using a dildo, particularly when it comes to sexual health. Using a dildo can help you become more comfortable and familiar with your body. This can lead to more confidence and a better sexual well-being.
Using a dildo can also help with pelvic floor exercises, which are essential for maintaining a healthy bladder and preventing incontinence. By using a dildo to strengthen your pelvic floor muscles, you can improve your overall sexual health and enjoyment.
In addition, using a dildo can help with stress relief and relaxation. Sexual activity has been shown to release endorphins, which can help reduce stress and promote feelings of well-being. Using a dildo can also help you explore your sexuality and discover new ways to experience a pleasure.
Of course, it's important to note that any sexual activity should always be practiced safely and with consent from all parties involved. So, if you're interested in trying a dildo for the first time, make sure to do your research and choose a reputable brand that prioritizes safety and quality. And, as always, remember to listen to your body and only do what feels comfortable and pleasurable for you.
Are there any accessories available to help enhance the use of a dildo?
Yes, many different accessories are available to help enhance the use of a dildo! Here are just a few:
Lubricant – A good quality lubricant can make the insertion and use of a dildo much more comfortable and pleasurable. It can also help prevent discomfort or pain from using a dildo without enough lubrication.
Harnesses – If you're using a dildo that doesn't have a built-in handle or base, a harness can be a great accessory to help keep it in place during use. Many types of harnesses are available, from simple strap-on styles to more complex harnesses with multiple straps and attachments.
Dildo sleeves – Dildo sleeves are essentially covers that can be placed over a dildo to add extra texture or stimulation during use. They come in various materials and textures, from smooth silicone to ribbed or nubby designs.
Vibrating attachments – For those who want even more stimulation, vibrating attachments can be added to a dildo. These can range from simple bullet vibrators that attach to the base of the dildo to more complex attachments with multiple vibration settings and patterns.
Overall, there are many accessories available that can help enhance your experience with a dildo. Whether you're looking for added stimulation, more comfortable use, or a way to keep your dildo in place during play, there's sure to be an accessory out there that fits your needs!
In conclusion, trying a dildo for the first time can be a fun and exciting way to explore your sexuality and experience new sensations. However, it's important to prioritize safety and only engage in sexual activities with all parties consent. With the proper research and preparation, using a dildo can be a pleasurable and fulfilling experience. And, with the wide range of accessories available, you can tailor your experience to your specific desires and needs. 
So, don't be afraid to try something new and experiment with different types of dildos and accessories – your body might thank you for it!