If you're a virgin who wants to experiment with a dildo, you're not alone. Using a dildo can be a fun and safe way to explore your body and learn what you like without the risks of sexual intercourse.
But if you're new to the world of sex toys for virgins, you might have some questions.
Can you lose your virginity to a dildo? How do you use one safely? Don't worry; we've got you covered. In this article, we'll go over everything you need to know about using a dildo as a virgin.
Can You Lose Your Virginity to a Dildo?
First things first: can you lose your virginity to a dildo? The short answer is no. Virginity is a social construct that means different things to different people. For some, it might mean vaginal intercourse with a penis. For others, it might mean any kind of sexual activity, including masturbation or using sex toys. But medically speaking, virginity is not a physical thing that can be lost or taken. There's no "virginity seal" that breaks when you have sex for the first time. So, while using a dildo can undoubtedly be a sexual experience, it won't "take" your virginity.
How to Use a Dildo as a Virgin
Now that we've got that out of the way let's talk about how to use a dildo as a virgin. Here are some tips and tricks to help you get started:
Choose the right dildo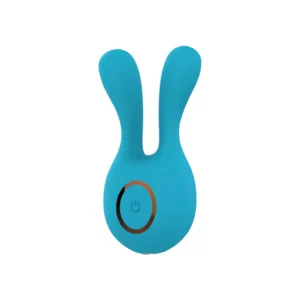 There are a lot of different types of dildos out there, so it's essential to choose one that's comfortable and easy to use. If you're a beginner, you might want to start with a smaller, slimmer dildo. Look for one made of body-safe materials like silicone with a flared base to prevent it from getting lost inside your body.
Use lube
Whether you're a virgin or not, lube is your friend when it comes to using a dildo. It can help make insertion more comfortable and reduce the risk of tearing or injury. Make sure to use a water-based lube, as silicone-based lubes can damage silicone dildos.
Take your time
There's no rush when it comes to using a dildo. Take your time to explore your body and find out what feels good. Start with external stimulation to get aroused before moving on to penetration.
Relax
Your body needs to be relaxed in order to enjoy using a dildo. If you're feeling nervous or tense, take some deep breaths and relax your muscles. You might also want to try some relaxation techniques like meditation or yoga.
Experiment with different positions
There's no "right" way to use a dildo. Try different positions to find what works best for you. You might prefer lying on your back, kneeling on all fours, or propping your hips up with a pillow.
Clean up
After using your dildo, clean it thoroughly with soap and water or a sex toy cleaner. This will help prevent the spread of bacteria and keep your toy in good condition.
How to Keep Your Virginity While Using a Dildo
If you're worried about "losing your virginity" while using a dildo, there are a few things you can do to help preserve your virginity status. Here are some tips:
1. Focus on external stimulation: If you're not comfortable with penetration, you can still enjoy using a dildo for external stimulation. Use the toy to massage your clitoris or other erogenous zones.
2. Use a barrier: If you're concerned about the dildo breaking your hymen, you can use a barrier like a condom or a dental dam. This will provide a layer of protection and help prevent any tearing or injury.
3. Define your own virginity: As we mentioned earlier, virginity is a social construct that means different things to different people. Ultimately, it's up to you to define what virginity means to you. If you feel that using a dildo doesn't "count" as losing your virginity, then that's perfectly valid.
4. Talk to your partner: If you're using a dildo with a partner, it's important to have a conversation beforehand about what you're comfortable with and your boundaries. Communicate clearly and openly so everyone is on the same page.
Using a dildo as a virgin can be a fun and empowering experience
Yes, but we might add that it's important to approach it safely and with an open mind. Remember, there's no "right" way to use a dildo, and everyone's journey is different. Take your time, communicate with your partner (if you have one), and most importantly, listen to your body. With these tips and tricks, you'll be well on your way to exploring your sexuality and finding what feels good for you.