Cheap sex toys, but with quality? Look no further! Discover pleasure without the burns in your pocket with Lumier. Shop today for cheap sex toys that don't compromise your satisfaction.
Benefits of Cheap Sex Toys
Affordable pleasure is no longer a dream for the budget-conscious singleton! Lumer is revolutionizing the world of adult toys by offering a range of high-quality yet cheap sex toys to satisfy diverse tastes. Their innovative creations deliver an exceptional bang for your buck, proving that you don't have to compromise quality for affordability.
Cheap sex toys, like the ones from Lumier, are an intelligent investment for singles on a budget. They allow you to explore your sensual side without sacrificing fun or burning a hole in your wallet.
Cost-effectiveness – High-quality offerings are easier on your pocket than luxury sex toys.
Variety – From clitoral stimulators to banana-shaped vibrators, there's a cheap sex toy for every preference.
Low-risk experimentation – With cheaper options, you can dabble, experiment, and discover what you truly enjoy without feeling the pinch.
Hygienically safe – Quality, affordable sex toys from reputable providers like Lumier ensure safety without compromising pleasure.
Setting the standard for affordable pleasure, Lumier is your go-to for frugal yet satisfying solo fun. It's about reshaping the narrative around budget-friendly bliss, making pleasure accessible for every thrifty single.
Quality and Reliability: What Sets Lumier Apart
Lumier guarantees quality within budget, democratizing pleasure with affordability in the world of sex toys and dildos.
What makes Lumier stand out? It's their commitment to providing quality sex toys for budget-conscious consumers. You no longer have to compromise your sensual delights due to cost constraints. With Lumer, high quality is always within your reach.
Unlike other cheap sex toy providers, Lumier uniquely prioritizes affordability without compromising quality. Their range of products is reliably high-grade, ensuring pleasurable and safe use.
Lumier promises entails delivering a potent mix of reliability and quality, even at cost-effective prices. This commitment ensures that optimal pleasure doesn't have to be synonymous with exorbitant prices.
Best Cheap Sex Toys from Lumier
Clitoral Stimulating Sex Toy with Suction for Women
Find your bliss with this top-of-the-line toy. It's an excellent investment for gals looking to maximize their pleasure while minimizing expenditure.
Renowned as a secret treasure among savvy singles, the Clitoral Stimulating Sex Toy offers a harmonious fusion of pleasure and affordability. Compact yet powerful, it offers intense suction experiences in its category.
Being budget-conscious doesn't have to mean pleasure-deprived. The Clitoral Stimulating Sex Toy, priced at an unbeatable $29, redefines the price pleasures relation. It delivers satisfaction beyond its modest price tag, proving that great enjoyment doesn't have to be expensive.
Banana-Shaped Vibrator – Adult Toy for Women
The Banana Shaped Vibrator from Lumier – it's not just the eye-catching design that makes it a hit among singles. It offers an ideal combination of fun and pleasure, perfect for spicing up your solo sessions.
Long gone are the days when adult toys were monotonous and standard. The Banana Shaped Vibrator brings fun, making your individual playtime more exciting and enjoyable.
Priced affordably at USD 39, the Banana Shaped Vibrator stands true to Lumier's mission of offering quality sex toys without breaking the bank. Affordable and pleasurable – what more could you ask for?
Designed with body-friendly materials and optimized for peak performance, the Banana Shaped Vibrator will become a staple in your adult toy collection. It's quirky, practical, and pocket-friendly.
Apart from that, our banana-shaped vibrator is shower-friendly, and it's one of the dildos to be used in the bathtub.
Adding a dash of humour and an abundance of pleasure to your solo moments, the Banana Shaped Vibrator proves that Lumier combines fun with functionality. Go wild for pleasure because you deserve it!
Octopus Shape Vibrator with Remote Control
Get ready for an ocean of ecstasy with Lumier's Octopus Shape Vibrator. Boasting tantalizing tentacle-like extensions, this unique sex toy mixes quirkiness with an unparalleled sexual experience, submerging you in waves of pleasure.
With the included remote control, Lumier's Octopus Shape Vibrator hands you the reins to your satisfaction. Uncover your perfect rhythm and intensity by personalizing your intimate play. This flexibility allows you to delve deeper into exploratory sexual pleasure, all at a budget-friendly USD 35.
Best Deals on Lumier: Where to Find Them
Fancy owning quality sex toys without the enormous price tag? Lumier is the ultimate go-to place. They provide some of the most cost-effective yet high-quality sex toys like the Clitoral Stimulating Toy, the Banana Shaped Vibrator, and the Octopus Shape Vibrator.
Check Lumier's homepage regularly for weekly deals.
Sign up for Lumier's newsletter to get notified about sales and discounts.
Lumier's social media profiles frequently post about ongoing offers.
Look for seasonal sales like Black Friday or Christmas sales.
Check out flash sales or limited-time offers.
Look out for bundle deals to get more for less.
Finding the Right Cheap Sex Toy for You on Lumier
Understanding your needs and preferences is key to finding the perfect sex toy that suits you. Quality, affordability, and satisfaction are all possible; you need to know where to look and what to consider.
Identify what type of stimulation you prefer: internal, external, or both.
Consider your preferred intensity: from gentle to powerful vibrations.
Check the size and design: if it fits your body and appeals to your aesthetic tastes.
Read reviews and research different brands and models.
Choose a reliable provider like Lumier, who offers affordable prices and prioritizes product quality.
Tips for Maximizing Pleasure with Affordable Sex Toys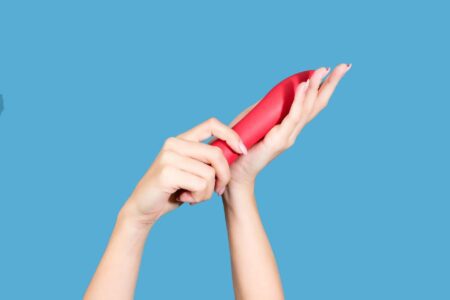 With affordable sex toys like those offered by Lumier, you don't have to break the bank to experience thrilling solo play. Make sure you fully charge your device before use to offer you uninterrupted pleasure in each session, maximizing your experience.
If you want to get the most from your budget-friendly sex toys, know your preferences. Figure out what works for you and select toys like Lumier's Banana Shaped Vibrator or Octopus Shape Vibrator, designed to meet various needs.
Remember, using lube is not just for comfort but can significantly enhance the experience of using sex toys. Pick a lube compatible with your toys' material for longer, smoother, and more satisfying sessions.
Familiarize yourself with your sex toy before you dive into the action. Explore the various settings and vibrations it offers to find what suits you best. This knowledge will help maximize your moments of pleasure, even if you are a virgin using dildo for the first time.
Lastly, practice patience when using your cheap sex toys. You might not find your sweet spot immediately. Give yourself time to explore and discover new heights of satisfaction. After all, pleasure doesn't have a price tag, and with Lumier, it's both quality and affordable!
Cheap Doesn't Mean Low Quality: Debunking Stereotypes
Breaking the myths is second nature to Lumier, as it highlights how affordability and quality can co-exist. Its cheap sex toys attest that, with budget-conscious offers, you're not skimping on the exhilarating pleasure game.
With every affordable option Lumier offers, it blurs the line between economy and inferiority. By consistently delivering top-notch, thrifty toys, Lumier reinforces that 'affordable' isn't synonymous with 'inferior' in pleasure products.
The Importance of Safe and Body-Friendly Materials of Cheap Sex Toys
At Lumier, your safety is our priority. We believe that sexual wellness should never compromise on health, so we ensure our products are made from safe, body-friendly materials.
These body-safe materials are durable and sensational, unlocking new levels of pleasure while giving peace of mind. Yes, Lumier achieves the perfect balance between quality and affordability.
Why settle for less when you can revel in bliss without burning a hole in your pocket? Lumier's excellent choice of body-friendly materials proves that attainable pleasure doesn't mean lesser standards.
Reliable Customer Service for a Seamless Experience
Lumier wants your pleasure journey to be seamless, backing up its superb product range with equally impressive customer service. Whether addressing queries or solving any possible issue, Lumier is available at your service.
Do you have a question about a product or need help with your order? Lumier's friendly customer specialists are never more than a click or call away. They're dedicated to making your experience enjoyable, hassle-free and satisfying.
Even with their cost-effective pricing, Lumier doesn't cut corners on service. Providing excellent customer support is integral to their business philosophy. Their commitment to your satisfaction is reflected in their responsive and knowledgeable team.
Navigating the world of sex toys can be puzzling, but not with Lumier. Their outstanding customer service can debunk any myths, helping you make informed decisions – another reason why Lumier is a top pick for affordable yet quality sex toys.
How Affordable Sex Toys Can Enhance Solo Play
Affordable selections, like those found at Lumier, can transform a solitary evening into a pleasure-filled journey of self-exploration. The low price tags of these high-quality sexual wellness items remove the barriers between curious consumers and potentially life-changing self-discovery experiences. Plus, they redefine the possibilities and accessibility of achieving intimate pleasure on your own terms.
Lumier's range of affordable sex toys enhances solo play by delivering a diverse and comprehensive selection of unique pleasures. With options such as the clitoral stimulating sex toy, banana-shaped vibrator, or octopus-shaped vibrator, Lumier caters to various needs and tastes, opening up new realms of sensory exploration for users. And the best part? The prices won't leave your wallet feeling empty.
Buying affordable sex toys doesn't mean compromising on pleasure. Lumier's low-cost range stands as robust proof. These toys are designed to enhance solo play, with each model aimed to stimulate different erogenous zones, intensifying pleasure and leading to more satisfying self-play. A budget-friendly vibrator from Lumier might be your ticket to a new world of pleasure.
Democratizing pleasure is at the heart of Lumier's mission, evidenced in their pricing approach. Their selection proves that a tight budget doesn't translate to a less luxuriant solo play. Be it a clitoral stimulator, a banana-shaped vibrator, or an octopus remote-control vibrator—you can elevate your self-indulgent nights without breaking the bank.
Indulging in solo play with Lumier's affordable sex toys isn't just about physical pleasure but also exploration and self-discovery. Lumier's diverse range invites users to uncover new forms of sensual satisfaction, presenting a cost-effective opportunity to experiment and determine personal preferences while maintaining strict quality standards.
Discovering New Pleasures on a Budget
With Lumier, you're in for a delightful find. They offer a range of affordable sex toys that can help unlock views of pleasure you didn't know existed without ripping your pocket apart.
Thrifty singles, forget the stereotype! Pleasure does not always come with a hefty price tag. With Lumier, you can explore exciting, undiscovered joys without straining your wallet.
Putting minimum cost towards maximum pleasure has never been easier. Lumier's cheap sex toys help you skirt the high price tags without compromising the quality and your satiety.
Frequently Asked Questions about Cheap Sex Toys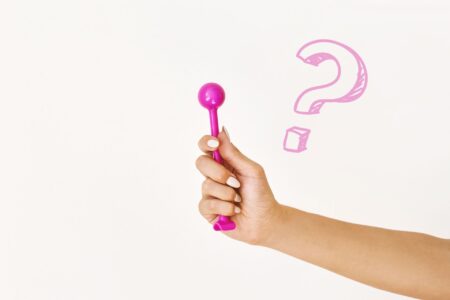 Delving into budget-friendly intimacy enhancers, one may often find themselves with questions. Lumier has a dedicated FAQ section to cater to all your queries about affordable love toys, effectively bridging any knowledge gap.
Misconceptions are not unusual when it comes to cheap sex toys. Lumier, believing in transparency and open dialogue, answers many top questions, helping dispel unfounded notions about budget sex toys.
The most commonly asked questions often revolve around the durability and efficacy of cheaper sex toys. Rest assured, all toys at Lumier undergo stringent quality checks and deliver top-tier performance despite the affordable price tag.
We understand the hesitation associated with the purchase of less expensive intimate toys. To assist, Lumier has outlined all the essential features of each affordable sex toy in their FAQ section, providing thorough insights to help you make an informed decision.
Are Lumier's budget sex toys body-safe? Absolutely. One of the most recurrent queries pertains to the safety of cheaper sex toys. Lumier guarantees your safety with its high-quality, body-friendly materials and comprehensive product description.
Testimonials: Customer Reviews about Lumier's Cheap Sex Toys
Lumier's customer testimonials show you tons of real experiences praising the effectiveness of these affordable pleasure tools. From the clitoral stimulator to the banana-shaped vibrator, users rave about their experiences, proclaiming these toys a perfect blend of price and performance.
Such glowing feedback from the Lumier user community offers a wealth of insights. Customers celebrate the low-cost yet robust offerings and frequently mention stellar customer service and rapid delivery times, making Lumier a go-to for quality, affordable leisure gear.
Final Thoughts: Embracing Pleasure without Breaking the Bank
In the world of pleasure, budget-friendly sex toys are effective game-changers. With Lumier's budget-friendly range, you won't have to compromise your wallet or experience. It's a worthwhile investment that keeps giving back.
Lumier's diverse offerings enable you to experiment without denting your finances. From their Clitoral Stimulating Sex Toy to their Banana Vibrator, there's a perfect match for everyone.
Choosing the right toy from Lumier involves mapping your desires to their exciting range. As these toys are cost-effective, you also have the flexibility to explore multiple options.
Affordable sex toys mean you can prioritize your pleasure while maintaining your budget. Lumier's commitment to quality and affordability makes this balance attainable.
Bottom line: with Lumier, you don't have to sacrifice pleasure for economic prudence. Embrace a world where your passion and your pocket thrive harmoniously.